IT & Telecom
Taking care of your technology
The need for swift and trouble-free installation of telecom equipment has lead to the development of our customer-oriented telecom modules. They can be used for almost any type of telecom equipment, in all parts of the world and in any climate. Every telecom module is customized to the specific needs of each customer concerning the type and configuration of the equipment. Since 1987 we have delivered more than 1,000 different types of shelters for telecom use.
Our modules have been developed to perform reliably over long periods of time with minimum maintenance. Telecom equipment is subject to stringent requirements at the design stage, and it is essential to have telecom modules that meet the same demanding standards. In many cases our modules are built on steel chassis with floor, walls and roof built using sandwich construction. The facade of our modules can be covered by any type of material – steel, aluminum, natural stone, glass fiber, wood, etc. – to blend into specific environments. Doors and windows can be fitted in any position, and it is even possible to provide an architectural design for especially sensitive surroundings.
Sizes and configurations for all needs
Our solutions can be supplied in many different sizes, often based on ISO container standards, which makes for easy transportation by air, train, sea, helicopter or truck. Normally all equipment is preinstalled and pretested, and the housing is delivered for turnkey installation. If necessary it can also be delivered flat-packed, with seven main components and an assembly-kit for local installation and assembly.
This unique unit enables the operator to use three frequencies simultaneously to cover a larger area. It is the perfect solution for temporary enhancements of the general network capacity in connection with major events or catastrophic situations such as natural disasters. This high-quality unit is very compact, yet powerful and well equipped. We construct it in cooperation with some of our most experienced partners. The mobile mast shelter is delivered complete with all accessories according to your specifications.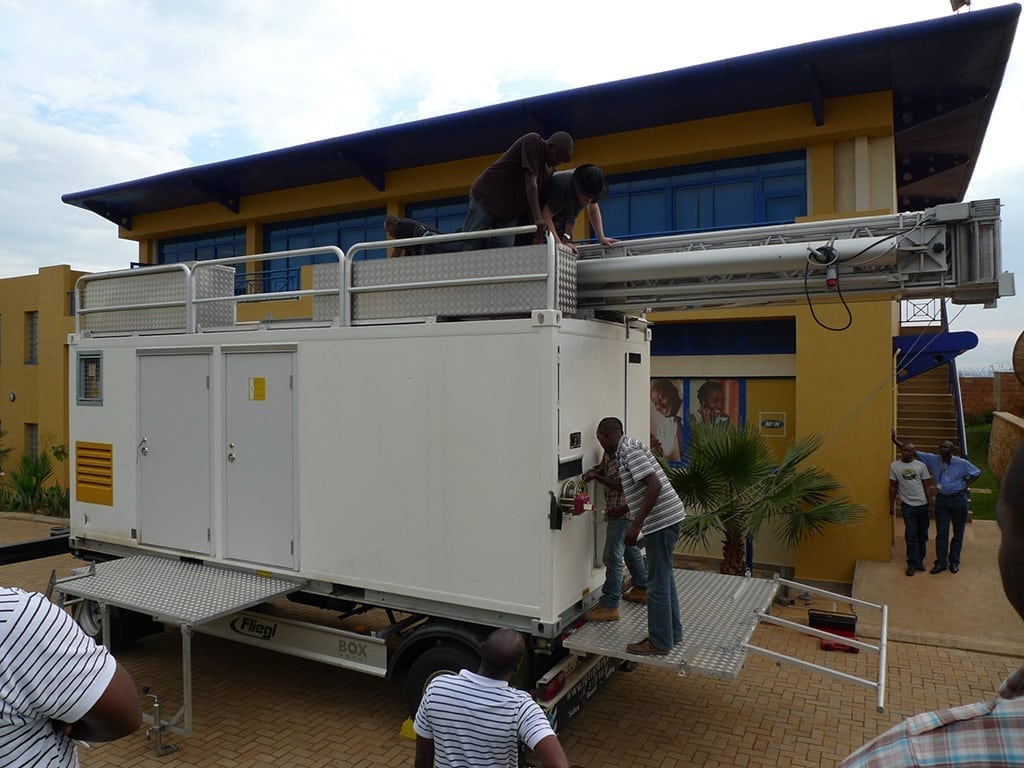 Are you looking for information about our tech buildings?
Box Modul's modular data center is a smart and flexible architecture suitable for small and medium enterprise applications. A traditional data center takes 18 to 24 months to build, while a modular data center requires only a few weeks or months to deploy. Box Modul's modular data center, with its fully modular design concept, is flexible and offers short installation time to meet the rapidly growing needs of data storage and processing.
Complete prefabricated units
Box Modul has delivered various types of data centers and other mission-critical environments with a focus on customized solutions for customers requiring high accessibility of their IT systems. As part of these deliveries, Box Modul has developed and delivered prefabricated data center modules in accordance with ISO standards.
These units are designed for a quick and easy delivery to customers with a permanent or temporary need. They come as complete prefabricated units with all supporting systems and other technical systems for surveillance and access as a plug and play device. We also customize them to maximize the use for each customer. These prefabricated modules are repeatable or can be made as one-offs and delivered according to specifications.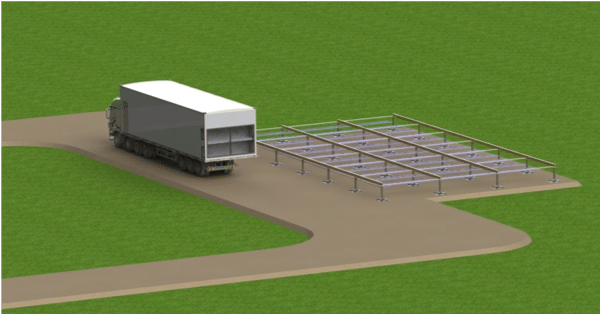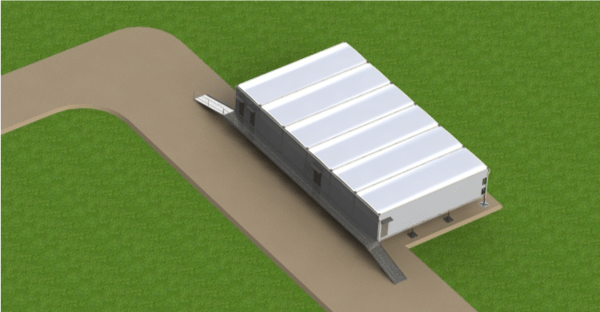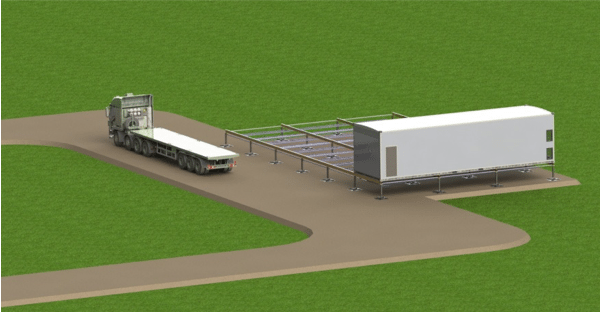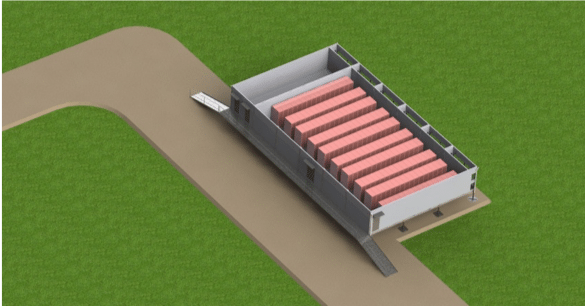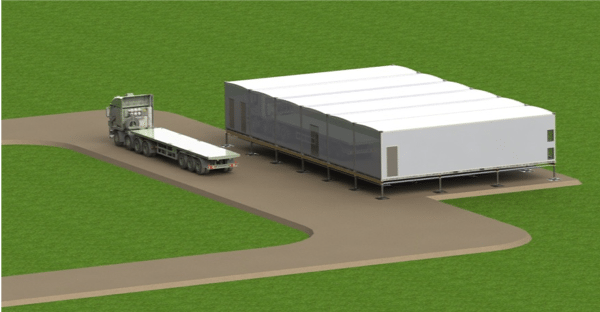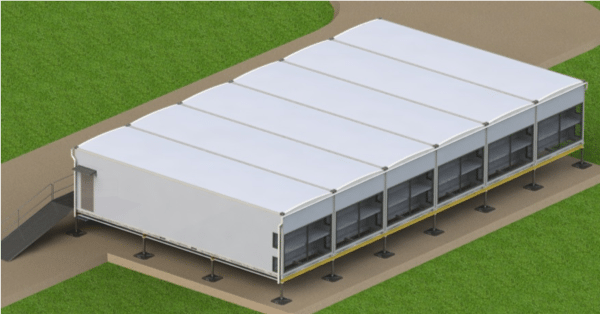 Through our proven capability of working with sandwich technology we can guarantee a product that will last you for many years to come. We have delivered modules to multiple countries and many have also been built and delivered to places with very high demands connected to earthquake resistance. Our ISO modules make it possible to expand as the demand rises. Depending on needs, various sizes of modules can be constructed.
Our modules can be mounted on a simple steel frame on site and delivered as a turnkey solution, which means the complete installation time is considerably reduced. We secure the entire delivery chain for a quick and safe startup.